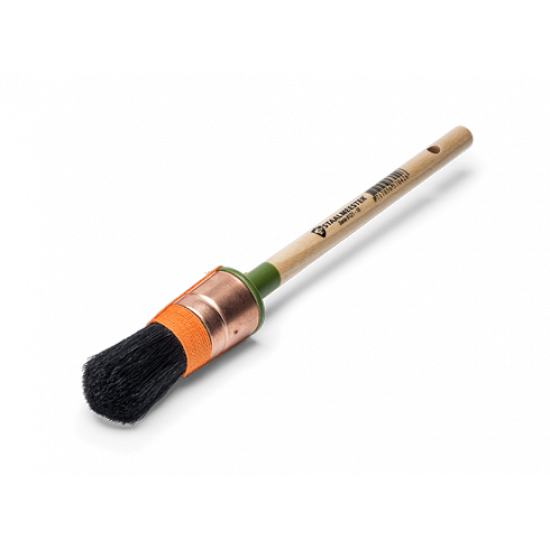 #14
Staalmeester Round Brush classic
CLASSIC SERIES
ROUND PAINTBRUSH 6121
Pure black China bristle paintbrush, that can be used on smaller surfaces such as window frames, edges, profiles or elements. Features a beechwood handle and adjusted shorter bristle length in a coppered ferrule, making this brush suitable for the new generation of low-VOC paints.

Product specifications
Brush Size
14
Quality
Professional
Hair Type
Natural
Brush Thickness
26 mm
Hair Length
51 mm
Product ID:

1.01.6121.14

EAN:

8717056570402

Staalmeester
Order per 6 brushes. Price per brush, excl. VAT.